With professional football ready to resume after its enforced three-month hiatus, some players and managers have been working on much more than just their golf handicap under lockdown. Championship player Josh Windass and Premiership Recruitment Manager Sam Jewell have been learning Spanish online with Profesora Irvine.
Josh, who is currently on loan to Sheffield Wednesday from Wigan Athletic, started taking Spanish lessons once a week last August and soon added an extra weekly lesson to speed up his progress. Under lockdown he has increased to three lessons a week and is making excellent progress. "I have been really impressed with Josh; he is an ideal student and has a natural ability in Spanish. He is really motivated and I am secretly hoping that he'll enter for his GCSE Spanish in a couple of years", says Profesora Irvine, who now tutors private candidates in Spanish and French after a successful 20-year teaching career.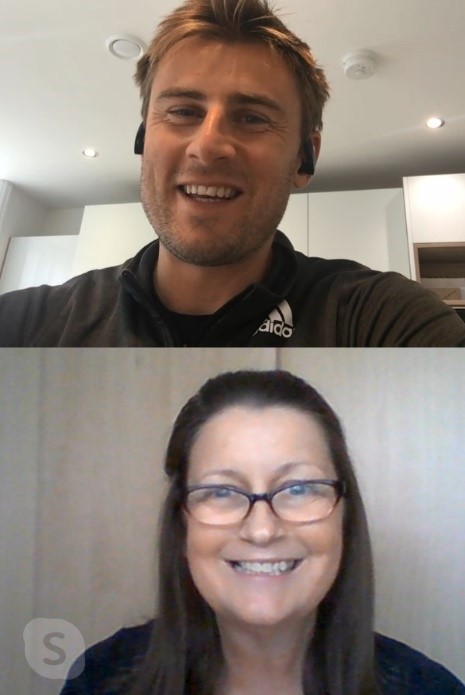 Sam Jewell is a friend of Josh's, and he started Spanish lessons in lockdown just over a month ago. Sam is a top football scout and Recruitment Manager at Brighton and Hove Albion. He travels extensively throughout Spain and Latin America on his quest for the next Lionel Messi or Luis Suárez! "Sam needs to speak Spanish for his job" says Profesora Irvine, "and it will be such an advantage for him to be able to communicate with young footballers in their own language and negotiate terms and contracts in Spanish". With so many Spanish-speaking players and support staff in English football, both Josh and Sam are setting a great example to their teams and promoting positive international relationships. They are certainly proof that footballers are intelligent, multi-skilled and hard-working!